Just noticed that the account transaction date is the same as the ticket opening date, not the actual time that the payment (i.e. account transaction) was made.
Has this always been the case or is this a change in recent versions (5.1.61 and up)? My client was using 5.1.58 previously and didn't mention anything, however since upgrading them to the latest version they have reported this to me as a "bug" so got the impression it may have changed in the latest version?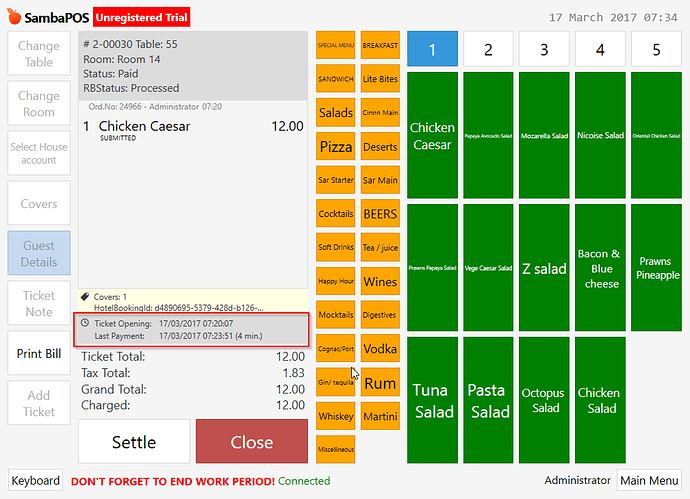 But anyway, shouldn't the account transaction date really be the actual date/time the associated payment takes place and not the ticket opening time?