Hello,
I would like to know if there a way to have a button that changes the prices for a whole product category.
We are offering the following special: all regular pizza $16 and all small pizza $11.5
Now i set up SambaPOS is setted up to have 2 product category for sml and reg pizzas. to add the promotion i have added a button in the product modifier screen: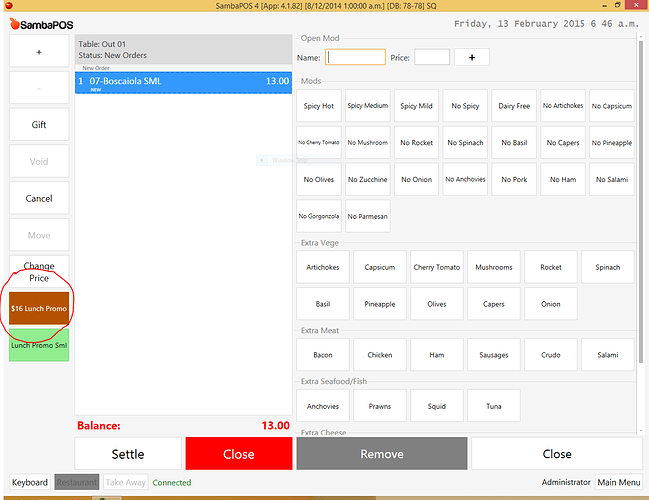 Here is how i set it up: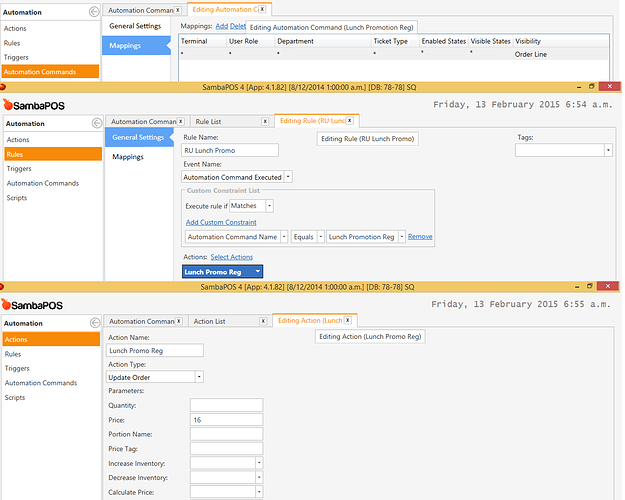 To reach it is quite time consuming because requires 3 step. (we do work a lot with this promotion!)
Have it in the ticket screen would already save 1 step, but
when i try to modify the Automation Command Mappings to "Ticket" instead of "Order Line" it does update the price but updates all the prices in the ticket, any way to restrict it only to "Pizzas REG" product category?
If anybody see a better way to implement a solution I'm more than happy to do that!
I hope my post was clear enough, if not I'll try to explain myself better!
Cheers
Claudio