When following the tutorial under (4.41. Item Based Discount on Order Screen) Step—>(1-Disc Remove Numberpad)
I Do not Have The Automation Command Name :
Numberpad Delete. Where Can i Find that ?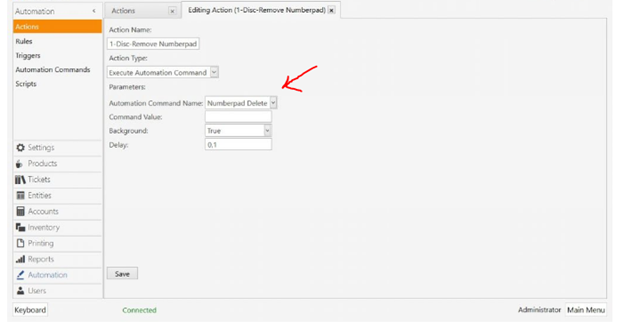 I follow the steps but the discount does not work.
I assume it is becuase i am missing this part.