I want to be able to abort a WorkPeriod End if the use answers No to a Question.
So I set up the following, but it doesn't seem to abort the WP End…
Ask Question Action: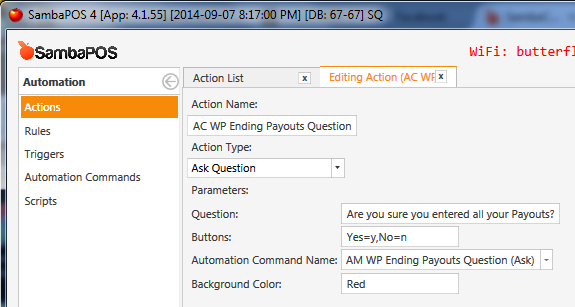 Action to perform if user answers "No" (displays a custom Entity screen for Payouts):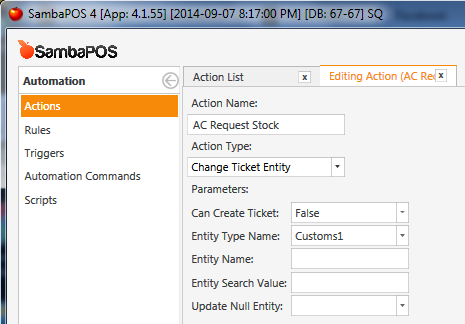 Rule to capture event for Before WP Ends, to fire Action to Ask Question: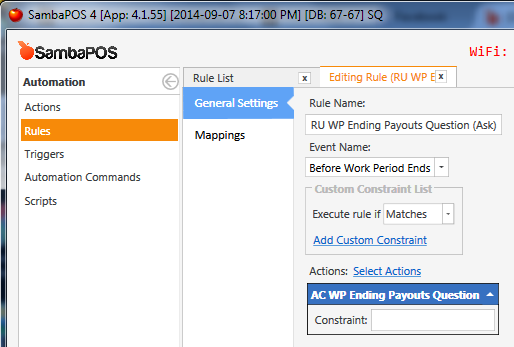 Rule to capture Automation Command from Ask Question and Display Entity Screen: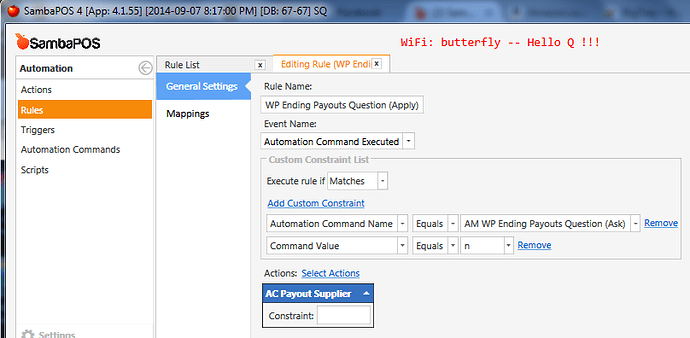 ---
Here is the problem:
When try to end WorkPeriod, the Question is asked, and I click No for an answer, but the Entity screen is not shown, and the WP ends anyway.
Is there something else I can try to get my desired behavior?