To print the work period report or any report on work period closing you simply need the following;
A print report action;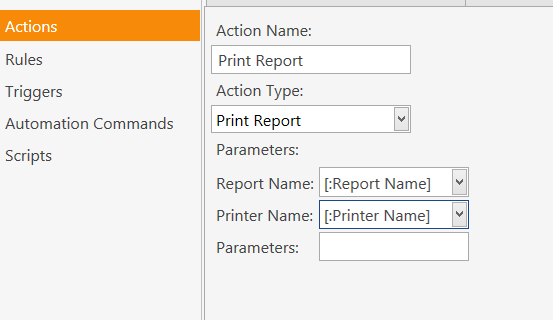 A rule for Work Period Ended event;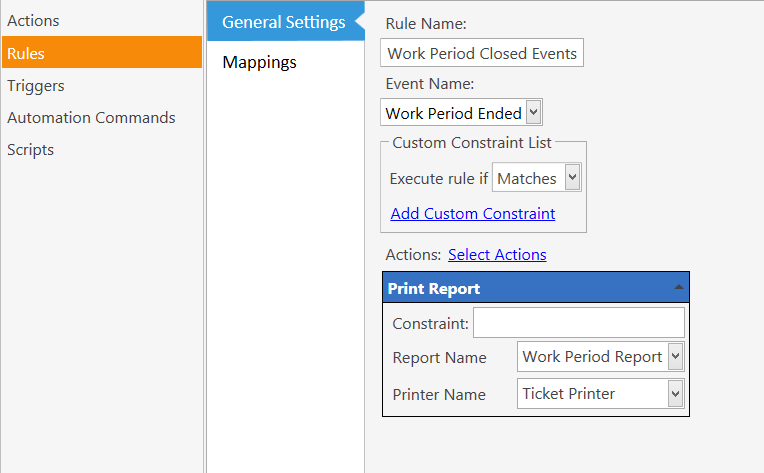 I have opted to use [:xxx] on the action to allow the action to be reused but you could make the action simply print work period report and set the report and printer in the action itself.
If set in action you can select values from dropdown.
If using [:xxx] you will need to type the values within the rule (no drop down) and make sure spelling and case are correct.