For my pre-order automation one selects whether it's pickup or delivery. There are things that need to happen that require an active ticket.
The create ticket action works fine, but anything else after it fails the first try. Below is just a basic automation that creates a ticket and adds a ticket tag (doesn't tag on the first try, works on the second):
Here's with a ticket created and order added (works on the first try):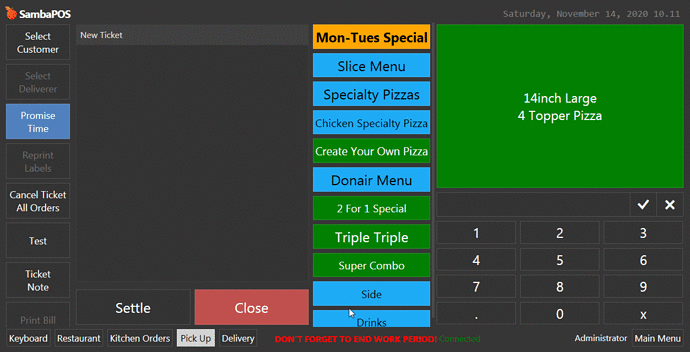 Basic automation: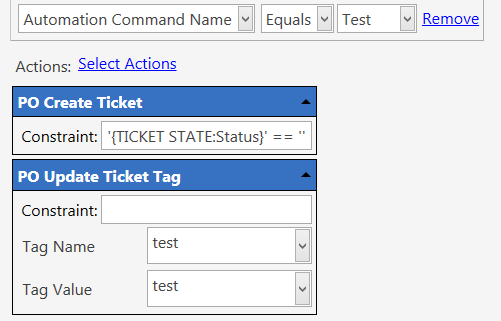 I've tried passing off to an automation command after create ticket action and the automation command executes before the create ticket action (according to the rule debugger). I added a 1s delay to the automation command and although the debugger shows the automation command as being executed after the create ticket action, nothing else seems to change the ticket (even though the rule debugger shows all rules and actions executed). Subsequent execution of the automation works like a charm just like illustrated above.
Is there a different way to approach this? Thanks.