I am using the time clock implementation by @Jesse
It adds Employee entity and then links Employee to tickets. I have found I cannot merge tickets when they have different employees linked, e.g.: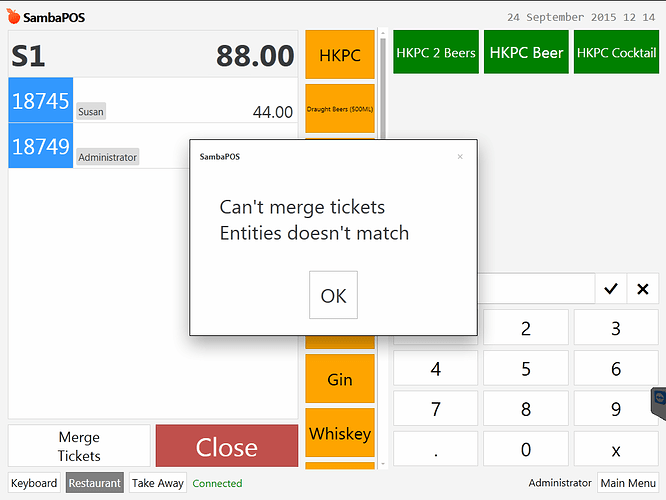 Is there any way I can get this to work so merge tickets ignores this and allows merge?
I have managed to get a workaround by adding an entity screen for Employees, making visible to Ticket only, adding the Employee entity type to the ticket which then shows a "Change Employee" button on the ticket. If tickets need to be merged, then the staff needs to change the employee entity to be same on all tickets before merge. This is a lot of extra workaround so would like to be able to get merging to work without this.