It should show on ticket.
If you close ticket then reopen it does it show?
Yes it shows …but can we see without reopening the ticket, straight way on screen when we press dine in or take away.
Use display ticket action in same rule and pit 0 for ticker I'd.
Kendash before applying new rule of display ticket action I have another problem . When I start new order automatically dine in is written in yellow line .i want this yellow line when I click on dine in or take away please help night has started here in my country… see. Elbow attached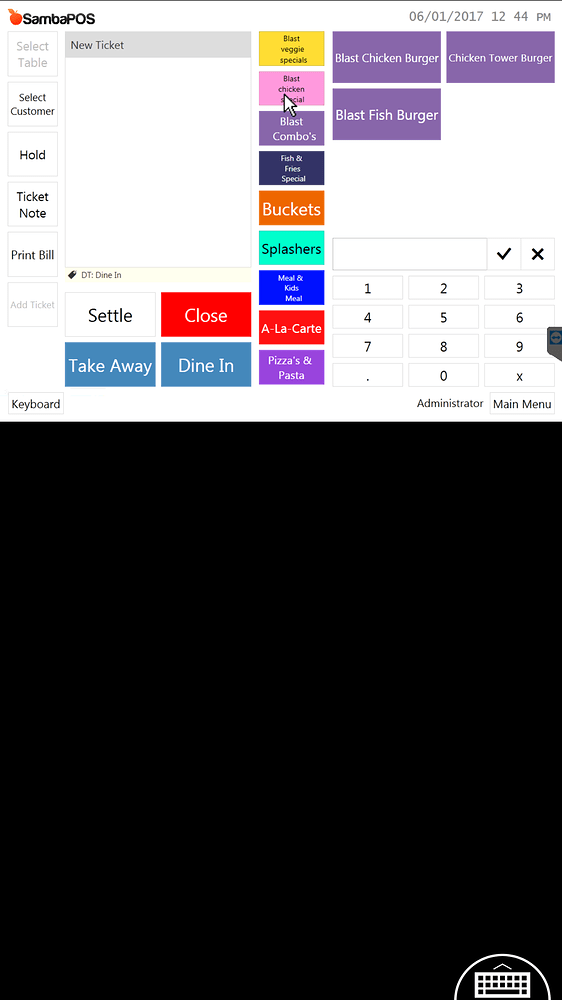 Show all your settings. Yellow line means a ticket tag has applied. You have a mistake some where.