I have a report that I built but have a discrepancy that I do not understand how to correct.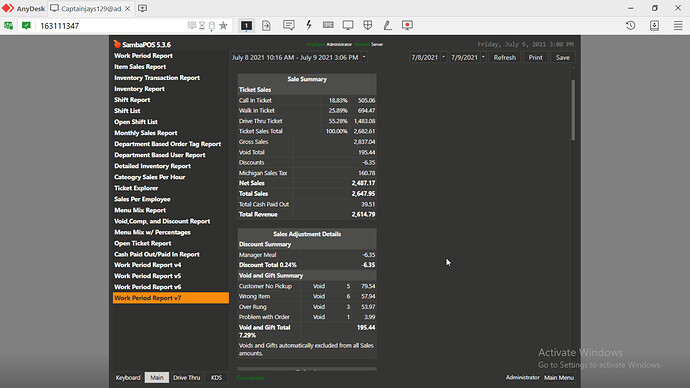 Here is a portion of the sales summary. Please note the Gross Sales should be all ticket sales + Voided& Gift Sales + Discounts + Sales tax. Total Sales is the Gross Sales minus Voided & Gift Sales minus Discounts plus Sales tax. If you look at the Total Sales the figure does not match with payment received.
Now there are no unpaid tickets on this report or tickets on hold that are not settled. Where in the formula do I have to correct this discrepancy?
Here is a copy of the Report file, please advise me on how to correct this issue.
Work Period Report v7 - Google Docs.pdf (43.2 KB)