Tablets for the hotel group installed last month…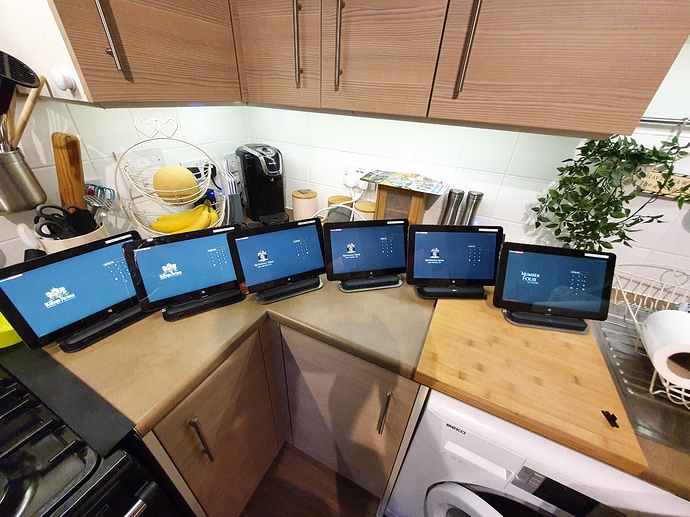 Was a 7th that hadn't been delivered at time of photo
What are the specs on those tablets? Runs smoothly with no lag?
They are i5 m cpus, 4gb ram with either 128 or 256 ssd.
Dell venue 7140
Then run samba very smoothly so long as wifi id good. Wifi is the weakest point of system, upgraded WiFi to ensure good coverage with some min rssi tweets and careful network planning.
Tablets run samba better than the terminals shown in other topic from yesterday, but they were existing hardware.
Isnt as faultless as a wired terminal but pretty good for what the system cost.