Hello everyone! In our menu we have special offer with free drinks, so when it adds to order list it automatically execute Gift automation to make it free. But when there is only one Gift order in a ticket, after close the Ticket Payment Check Rule marking it as closed ticket, which should stay open, because customer may order something else later. So I've changed this rule to check order count less 1. After I've created new automation command "Mark ticket as closed" to display it on payment screen, then I have created a new rule to execute this command.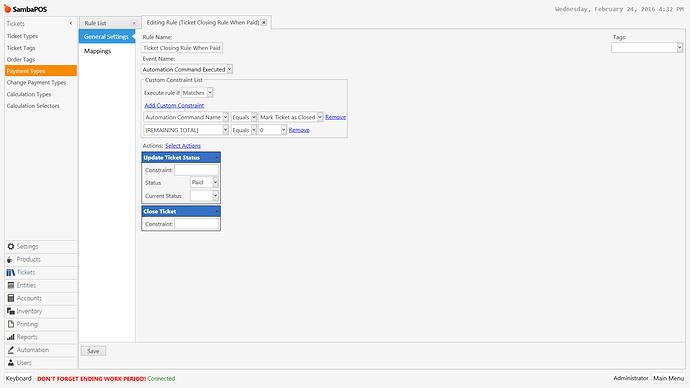 After i created one more rule to handle paid tickets!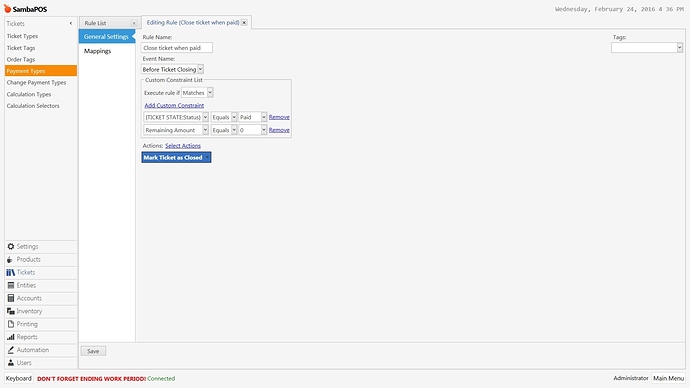 It works fine until i pay by cash full amount of ticket! It seems like it executes the default close ticket rule.
So how can i disable auto-closing after i pay?