Hi Guys
I have experienced a problem with 5.160 update.
Prior to updating all my Terminals and server to 5.160 my system was utilising a number of Entity Screens set up to provide details of Hotel Rooms occupied at the Hotel. I use these room entities (and Booking) entities as a mechanism for assigning Bar and Restaurant Bills to Hotel Bookings. It is mostly based the great stuff done by @JTRTech and expanded and developed to suit my business.
The problem has appeared with a 5.160 update. I previously configured the Room entity screen to only display occupied rooms (complete with account information) to the POS users. This prevented mistakes and reduces clutter on the entity screen. This was working fine on previous versions but has now stopped.
The Filter is using an Entity State called Room Status with two states ''Occupied' and 'Vacant'. I have checked the States and they are operational i.e. they change the entity colour and display and the display format works fine see grabs below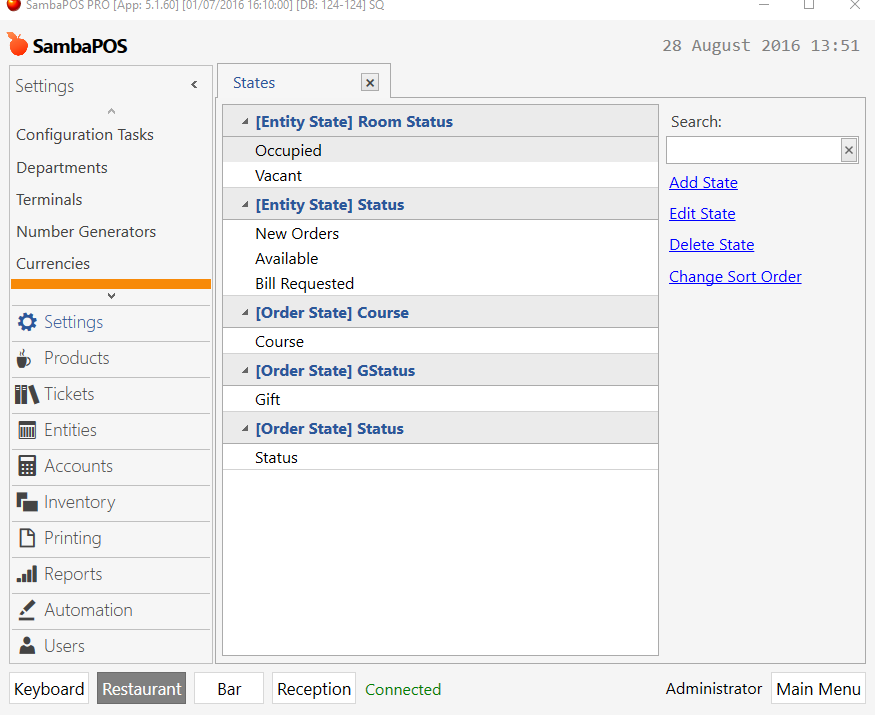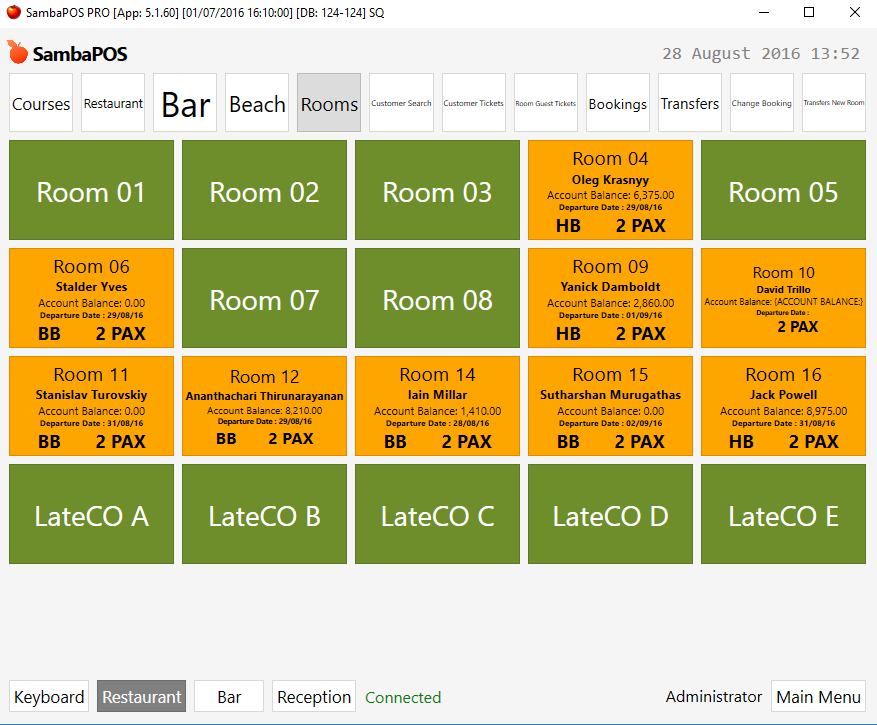 It makes no difference which state I select in the grab below, nothing changes and all Entities are displayed. Also I have tried both Automatic and Custom Entity screen configurations with the same result.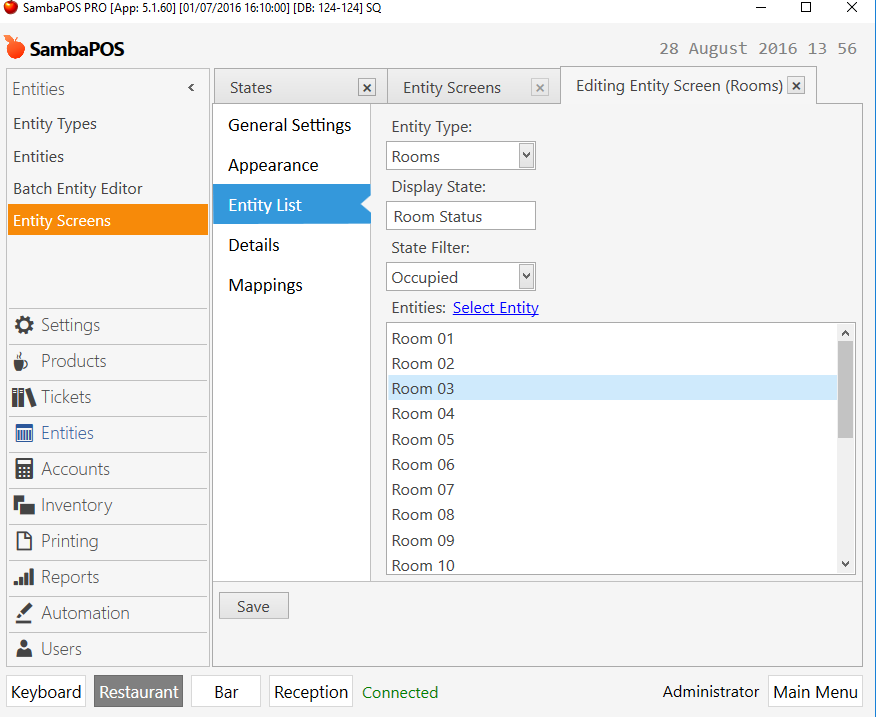 Any ideas why this has stopped working (worked fine prior to update)?
PS As a test I created a new entity screen with all the same parameters and behaviour was the same.