I was wondering can i make an entity called room with the following features.
Create have a button for Check in (will act as Print Bill) when clicked the room will change colour.

Create a button for Check Out (When clicked will act as close it will free the room change to white)

Allow booking ie when one opens a table it changes to yellow.
4.Link a customer to a particular room
5.Or display a message box to type the customer details or any other particulars, .
6, Using the kitchen display setup ( Kitchen Display V2 - Courses & Seats )
be able to show the customers booked in ie room number and details that were captured.?
That is what i am working on, anyone with more ideas please share with me i believe samba pos can stretch that extra mile.
Room Number/ Names

Boarding types( Need to rethink this: The boarding types should hold prices can i use tags??)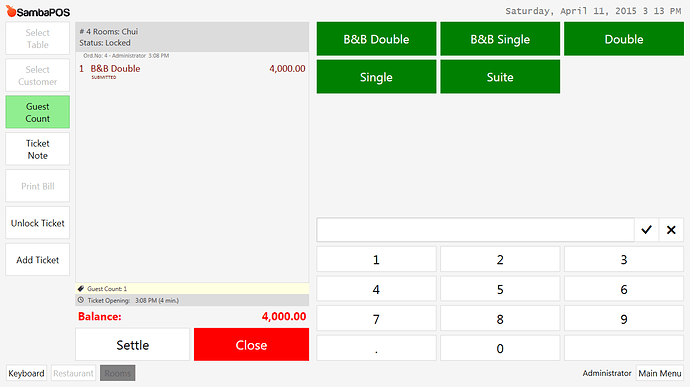 I need it to work in a way that when i pick a room like simba it comes with the boarding type and the price attached.
then i can pick a customer assign the customer to that particular room.
Update Using the quick action ie guest count to assign ie tea or coffee to a particular table depending on the guest count can i use the same to assign a particular board type to a room?