Hi Support,
I would like to export in csv an Inventory Custom Tag. How can I achieve that?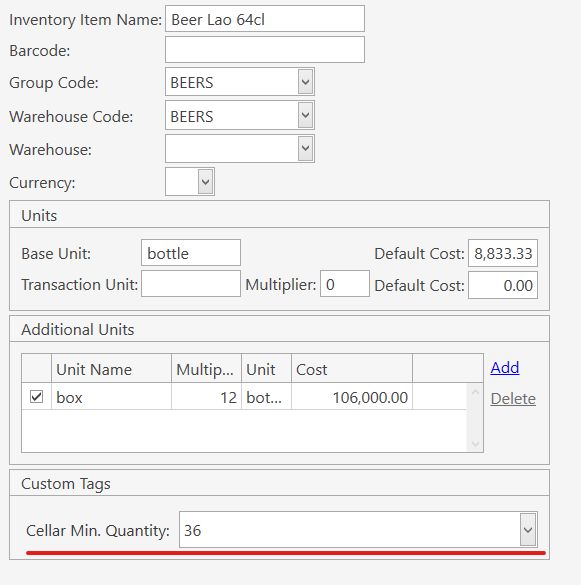 An actual example would greatly help.
The final goal would be to compare that value with the inventory prediction in order to write a 'P' in a cell when inventory is lower than a certain quantity.
Thanks for your time