Can I get a template reports that filter sales reports by time??
Hello @Akewula,
You can filter a report by typing desired hours into the report's Date Range selection part, check the below image please.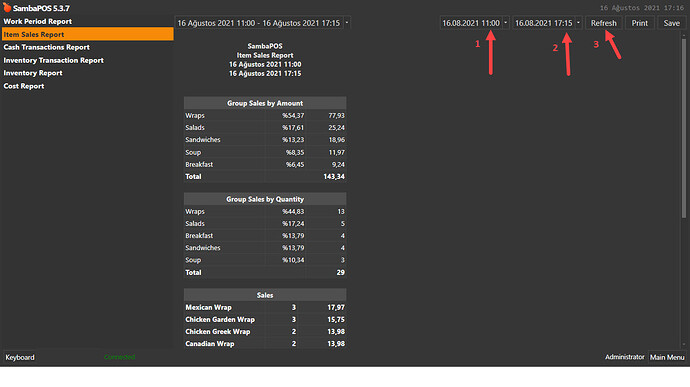 You must use a keyboard or the virtual keyboard to type it in. If you select the box not the drop down arrow it will let you type time.
You can also press & hold Shit + Ctrl > Hover over Logo and zoom out using scroll wheel. You can adjust SambaPOS resolution untill all your fields are visible.