hello again, im truing to get the EntityTypeName variable ?
what is it ?
trying a lot of combination, searching a lot in forum, dont find it … '(
i want it to save it in setting programs variable and use it later.
Execute Rule if:	Matches
Entity Type Name	Equals	Tables

this, its not working.

I want to know, if the tickets is Tables or Customers Type.
i want this to fix an issue in fact.
i've implemented the back button view list.

The problem is:
if i click on a table in pos screen, i see all tickets:


on this screen, if i click on a item (eg: cheeseburger)
a new ticket is created:


like u see, the same table is assign, so that OK.
If i click on the View All Tickets button, i go back to view all tickets list like execpeted. (with 1 more ticket)
but, if now, if i select a product (eg cheeseburger again

)
my tickets is a new tickets: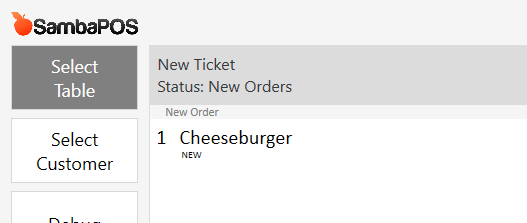 .so i tried to get the previous info about entityTypeName to store it in a variable, and with rule creating tickets, i put back the same table on the new tickets.
@QMcKay mayby u got a fix to your tuto ?
or mayby its not a bug ^^