Hello there
Due to that flew we cannot open our restaurant.
In order to keep some of the personal and to pay monthly one or two bills we would like to go for delivery/pick-up.
I followed Emre's tutorial, enabled Delivery screen (thanks to him), and start to try to integrate with gloriafood.
GloriaFood integration setup has lightly changed since the tutorial was written: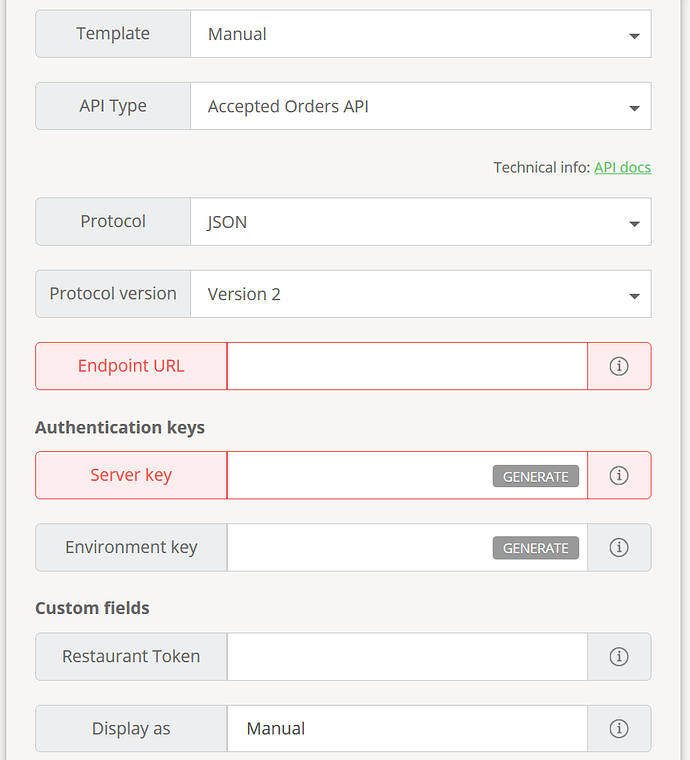 I can see 3 keys/token in gloriafood integration:
Server key
Environment key
Restaurant Token
Plus, the key for "gloria" application user in SambaPOS
So a total of 4 "keys" for only 2 variables in the script:
var gloriaFoodKey = 'KEY_HERE';
var serverKey = 'KEY_HERE';
So which one corresponds to which one?
And what is the use of the 2 remaining ones (if used)
Also in gloriafood integration, have to setup an Endpoint url which was not in the 2017 tutorial. If not, I cannot save.
What should I setup as Endpoint url?
A last question, keys here are just some characters I manually type in, right?
It has nothing to do with mechanism lile public/private generated keys, right?
Thanks a lot,
Marc