Forgive me if this does not make sense. I was not there last night in the live place to see or understand this and barely caught wind of it this morning.
So apparently there was a large group that came in and sat at a table and ordered lots of food, then later one person wanted to pay for all the drinks or something like that.
Im my test box I have created a large bill full of items.
Now I want to move all liquor to a separate bill. So I figured I would highlight them all and click the (+) to move them to a new ticket correct?
Well the system only lets me highlight the items that are in multi qty. Not the single ones.
Single items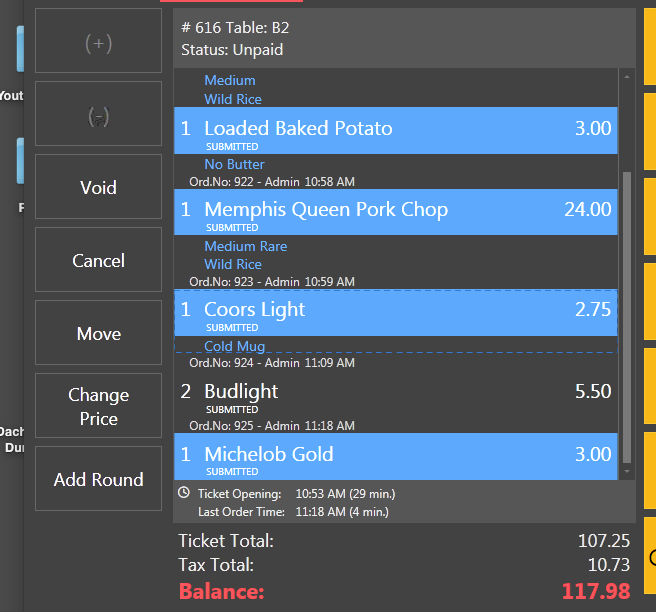 Multi QTY it will , why. What am I not doing correctly to accomplish this?