Ok, so been playing with an idea for a specials menu setup for easy updating of a daily/shift specials menu which didnt involve back end changes.
So I have made an entity screen with set of editor widgets to set name and price for a selection of specials;
This successfully updates my program settings as seen by the right column and the database;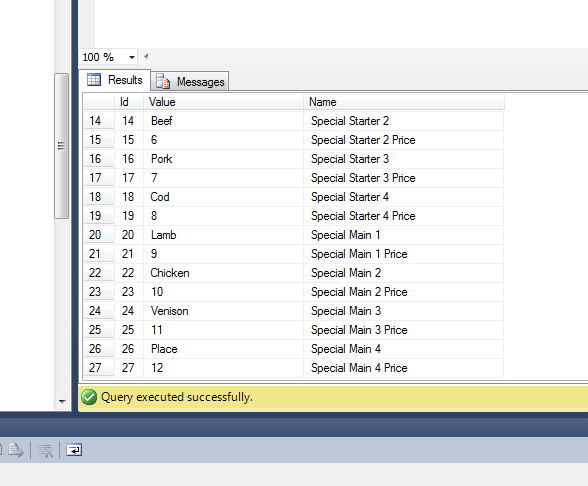 Ive then setup a free tag to use the name and price settings based on a set of special products;
Those bits all work ok.
My issue is though I want to use these settings for menu item buttons.
However these button headers seem to sparadically show.
Any suggestions?