Hi @emre
Yes, I understand, but I am doing a lot of manipulation to the raw SQL data to display it in a format (with caching) that our staff can have at their fingertips on their phones/tablets in the dive center.
In the screen shot below you can see the result. This is essentially taking a whole bunch of order and their associated order tags to group the orders by dive trip and additional tags are used to link instructors to clients in the left hand column (the series of colored letters). Also, the equipment (BCD, Reg, Mask etc…) are taken from the customer entity. The resulting web page if very quick to load and is available everywhere they have their phones.
What I am trying to do is to make small things available to edit right from this web page, for example I want to be able to quikcly and easily change the "DIN" order tag to "Yoke" - This does not have a price associated with it, it is purely there for planning purposes.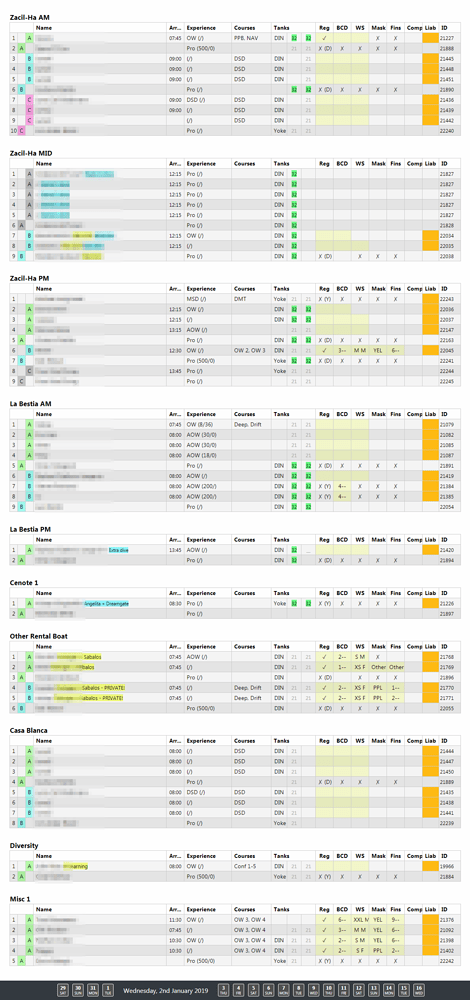 I know the design does not look great, but this is a lot of information displayed on just one screen and I have gone for a design that closes mimicks the original paper based system that we have used for years (I didn't want to throw too many changes at the team at once!).