Morning All,
A little while ago I created a newer version of the Kitchen Display. It contains the following
1… Course & Seat options for Orders
2… Marching orders for Course
3… Separate Kitchen queues for Kitchen (no course), Entree, Main & Desserts
4… Kitchen printout grouped by Course
This is a heavily modified version of SambaPOS, so there will be no importing available into existing databases.
This was designed to show that SambaPOS is capable of very complicated work flows.
This is provided as is and for the more advanced users in the SambaPOS community.
SambaPOS version 4.1.37
Admin pin - 1234
SQL Express 2012 Database - KitchenV2
Screen Shots
Course Button - Each tap will change Course. If left at Course, orders will go to Kitchen Queue.
Seat Button - Each tap will change Seat from 1->10.

Place Order and press Next Course to send to Kitchen queues.

Orders will show in respective queues.

Orders that are ready will appear in Order Ready screen and as Green on Tables screen.

A Red table means that there is more Courses to be sent to the Kitchen. Go to ticket and click Next Course to send order to Kitchen.

Kitchen Printout.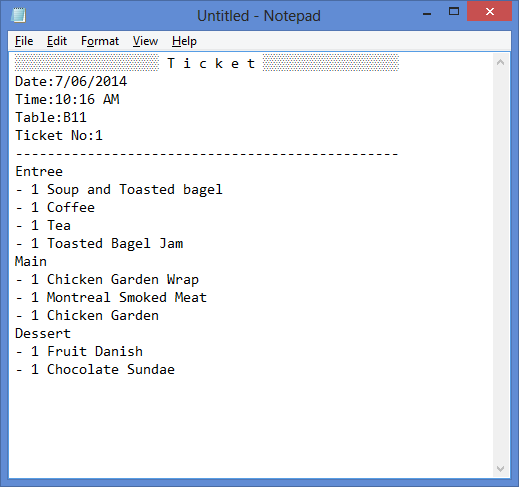 Database Backup File - KitchenV2_201406071004SQT.zip (579.0 KB)