We're installing V5 at our business which is currently running V4. Something odd is occurring when setting the terminal in local settings.
When we set the terminal to POS_Bar or POS_Cafe and hit save it closes. No problem. You go back into local settings general and the terminal setting is blank.
It doesn't have this problem for other terminal names such as POS_Bar_1, Server, etc… I've removed the issue terminal names and readded them.
Its just confusing because it appears the setting is updated, so I'm guessing functionality will be fine.
Local Settings (after saving and going back in)
SambaSettings file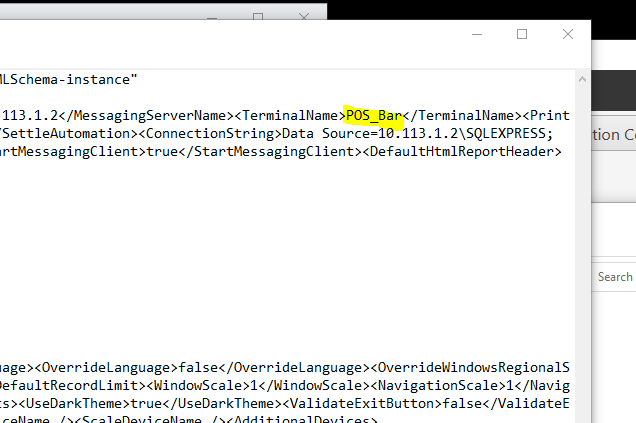 {:CURRRENTTERMINAL}