Ive had this issue for a couple of weeks now if i make any changes in "manage" and save new settings etc if i then go back to the navigation menu and go back into POS my menu does not display and it looks like this, i then have to log out and back in for it to appear (the bit that is appearing now is a fast menu, if i make that not a fast menu it doesnt appear.
So it seems there is an issue as fast menus do appear, but normal menus do not, so there is obviously something setup different with them that allows fast menu to show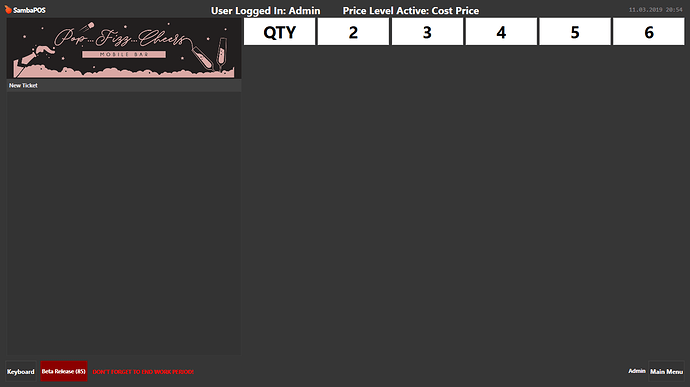 There is no other automation running, i have checked the rule debugger and there is nothing at all listed. if i uncheck hide inactive events the only thing that shows is application screen changed when i move from the navigation menu to the pos screen.
Ive checked department is set correctly etc
any ideas?
I thought of adding a application screen changed rule with an action to load menu but in that rule there is not an option to select application screen changed to POS