In this scenario the order tag group has a prefix of 'Extra Sauce' and one may have up to two selected order tags.
When there is a prefix specified, a single order tag may not be selected more than once even though it is configured to allow up to two.
Order tag group settings:
Group Settings: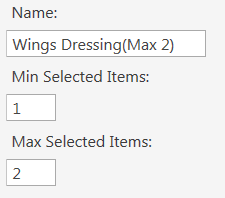 Tags:

Prefix:


Tag selection with prefix:

Tag Selection without prefix:

I can't figure out what I'm doing wrong.