Let's say two people will share 17,28 ticket. First one will pay 7,28 and the other one will pay 10.
If first customer that will pay 7,28 gives $10 you can type 7,28 + Split + 10 buttons and see the Change Amount.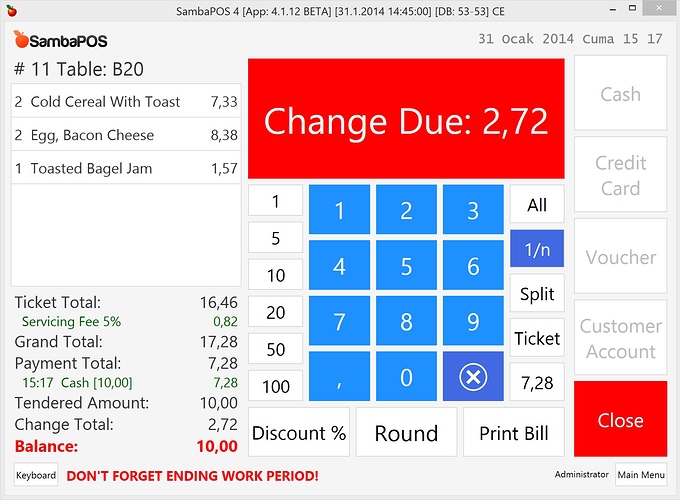 Typing next amount, clicking (x) or [All] button will hide change amount display and you can continue operation. For example clicking [All] + Credit Card buttons at that point means remaining amount paid with CC.