Hi @emre
It would be very beneficial I think to have a "Before Application Screen Changed" Event as we could perform "Save" functions and "Prepare" functions before shifting screens.
This would assist in making a lot of "Ticket Aware" functionality easier - for my instance I could Close a no Value Ticket before moving to an Entity Search Screen. Value tickets could be "Parked" so navigation may be possible.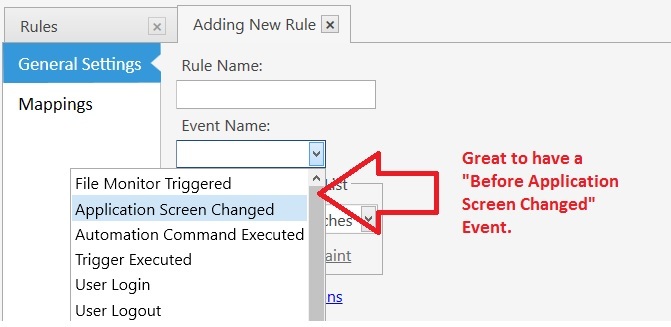 Your thoughts welcome.