That looks like it might be a 12v external port from the power supply. Is the other end a plastic female end about 2cm in width?
It's a bit of a diy project using something someone has hacked together.
It was being used to do 12v and 5v from molex pc power to power an external array of hard drives but don't have the cable and stugling to find what type of connector it is to find a replacement.
The connector itself isn't familiar, but the pin receivers reminded me of the pc power connector. Do you have an electronic hobby shop nearby? If so, maybe they'd be able to identify it.
I have now managed to find more info, aparently thee are a huge range of odd looking dsub (vga, parallel type connectors) with options for multi function pins, some which look to incorporate power and data etc.
Aparently it's a dsub 5w5, can't find any cables but found plug ends on good old rs components.
Although 18+vat an end

for 18 quid they better kiss you after getting screwed
They look pretty beefy


Was contemplating switching to normal db25 and spanning multiple pin/wires to increase current capasity as with 24 hard drives looking at peak of about 16A on the 12v lines and 12A on 5v.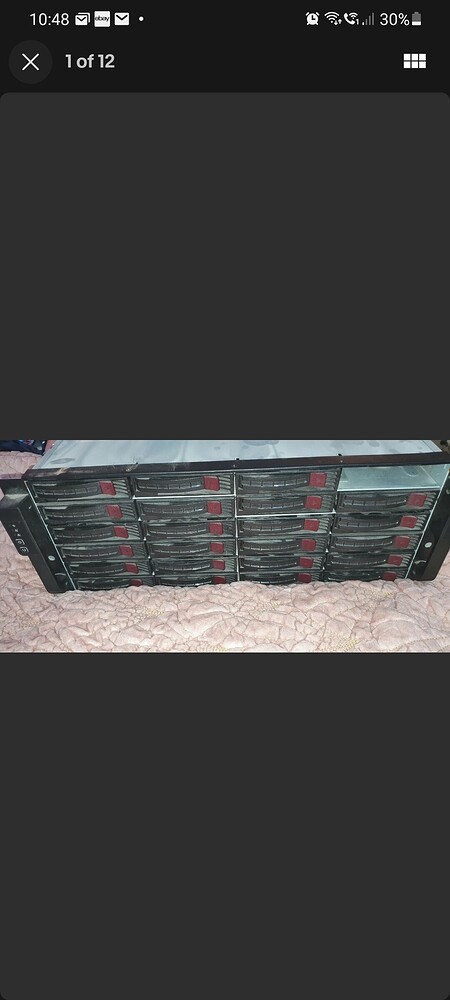 It's this, an old server but without the back half so no on-board PSU, instead drawing power from server it's connected to with pair of sas interconnects.
That was probably powered by the rack's backplane. You may be able to find a used power supply.
The first picture is the pci card that came out the powered server with a pair of molex sockets to put power out to a similar 5 pit type plug in the diy disk shelf.
Tbf it had reminded me of similar looking connectors on UPSs before but it's definatly not a standard setup.
Plus it's 12v and 5v which doubt they would run in the rack like that.