Hi,
i'm looking to setup an option where by pressing a button I can change the amount of tax to be charged for an order. For example, currently let's say we have a tax at 17%. Hence, an item of 80 will cost us (80 + 13.60 = 93.60) Image 1
Now let's say we want to have the option of bringing down the total tax rate, when needed, by pressing a particular button (or payment method). When that is done the rate is reduced to lets say 5% to give us the information in Image 2.
I would be grateful if someone can share on how that can be programmed in Samba.
Image 1: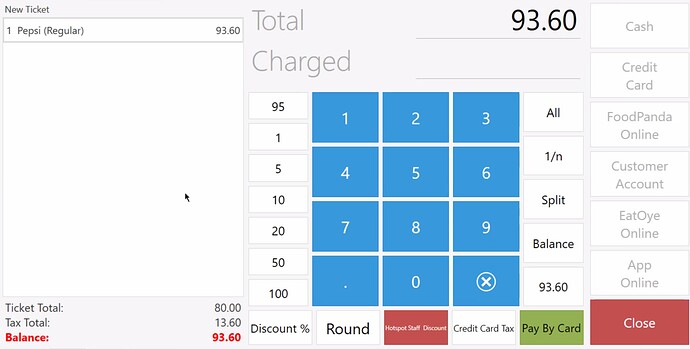 Image 2: