I've done away with departments keeping Pickup Ticket and Delivery Ticket.
On ticket created one is prompted to select a ticket type; this changes the ticket type and the menu.
When selecting "Pickup" the initial order's Status = New. However, when selecting "Delivery" the initial order's Status = null for the same menu item.
I notice that, unlike "Pickup", when delivery is selected the menu item is already added to the ticket prior to portion selection and then the portion is changed upon selection. Subsequent orders have Status = New.
This only happens on items for which there is a popup to select a portion.
I went through item by item in the rule debugger and aside from the ticket type what's executed appears to be identical.
Pickup: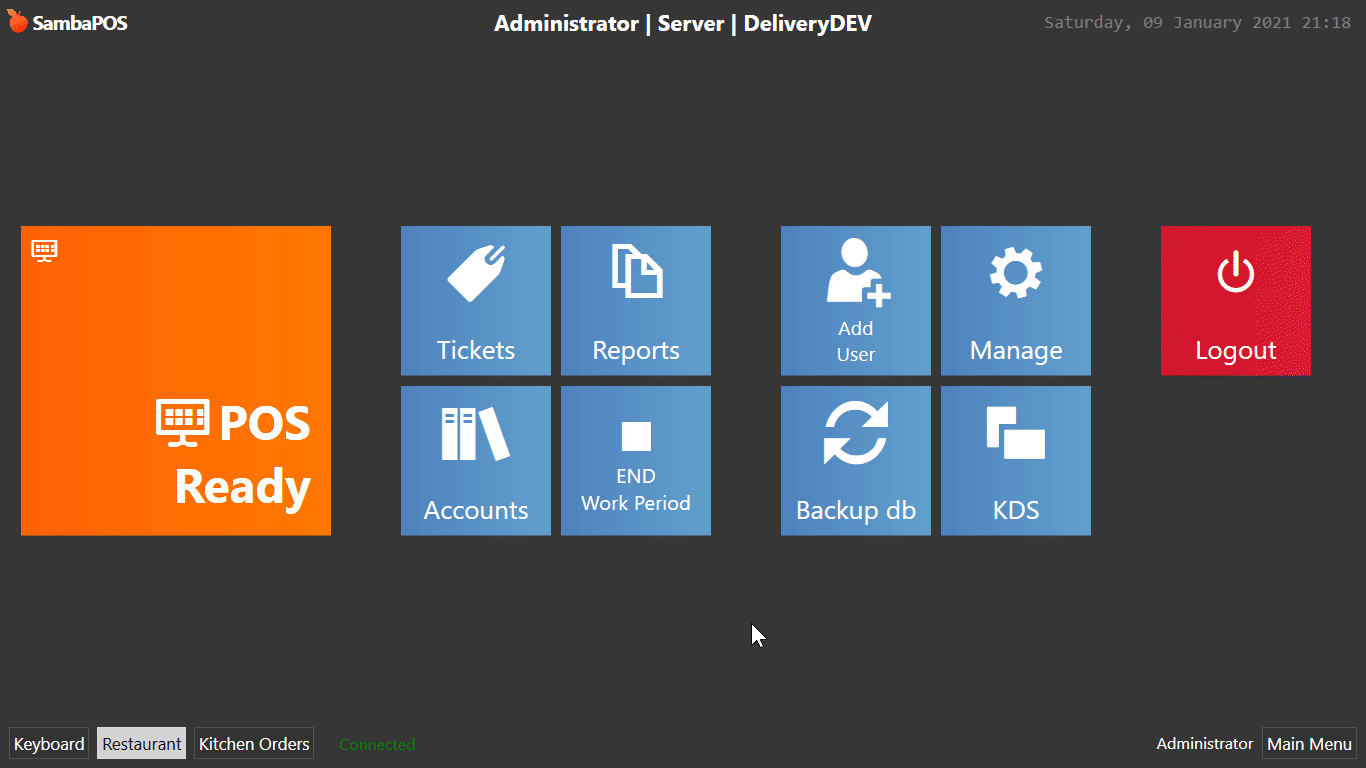 Delivery:

Order Added to Ticket's rules sort order: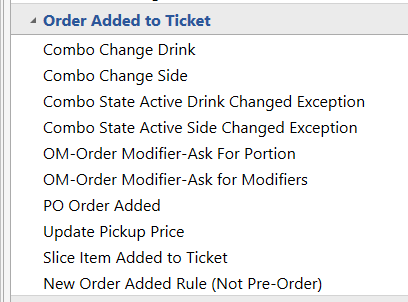 New order added rule: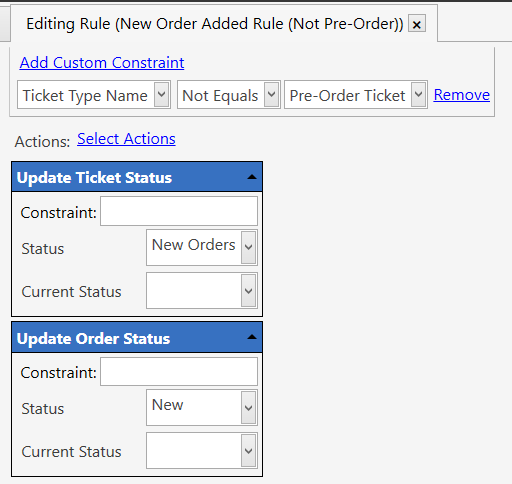 Debugger output - left is Pickup, right is Delivery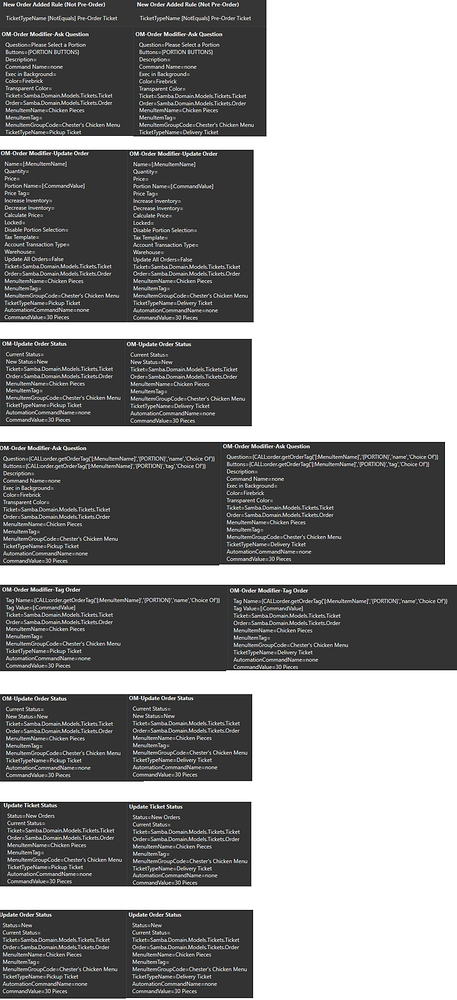 Once again, I'm stumped. Any pointers would be most appreciated. TIA
EDIT:
I don't have any automation relying on order state. Is there any harm in not having Status set?