I've been playing around with Order Tag suffixes and got a couple questions:
If I have a set meal for 2 where you get 2 drinks, I want to be able to specify one person orders a Coke with No Ice, the other just a Coke. I setup order tags like this:
Coke
Coke.No Ice

However, I can only select Coke.No Ice - there isn't any way to select just Coke. Any suggestions?
---
And, when you look at the order tags screen, the suffix doesn't show highlighted at the top level, i.e. in this case, I have 1x Hot Coffee and 1x Coke.No Ice, however you can't see the suffix one highlighted.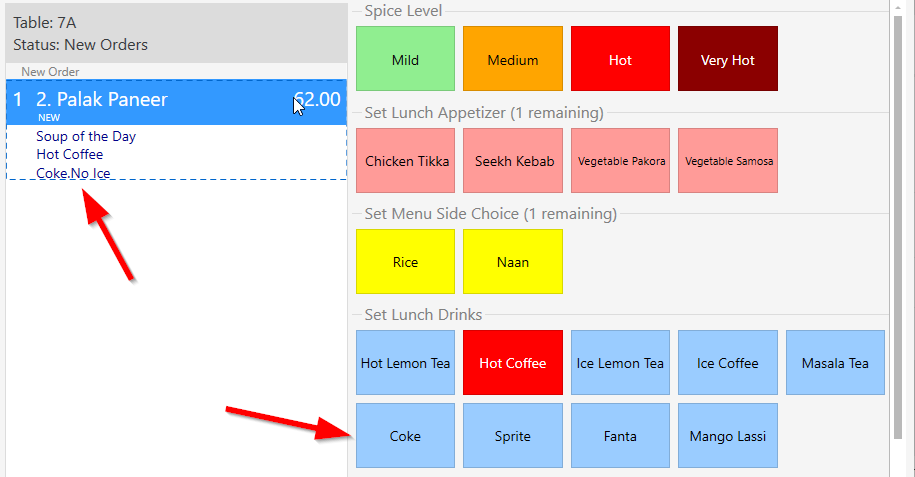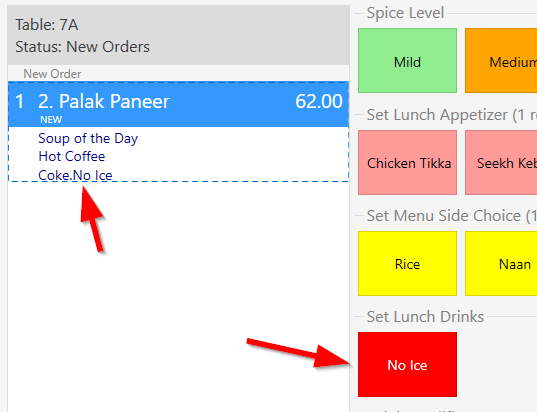 ---
Secondly, in my scenario where I will have a number of drinks and I want to be able to specify suffixes for each one, is there any quick way to make like a wildcard (*) suffix, so for example:
Instead of
Coke
Coke.No Ice
Sprite
Sprite.No Ice

I could have
Coke
Sprite
*.No Ice

Or any similar method to specify that all order tags in that group would have the same suffixes each.