OK I remembered the issue. You need to create an additional action to be able to tell SambaPOS which ticket type you want to use when you switch back from reservation screen.
Just call it after Navigate Module Action. You can use it everytime you navigate away from POS screen by automation to ensure you'll switch ticket type back.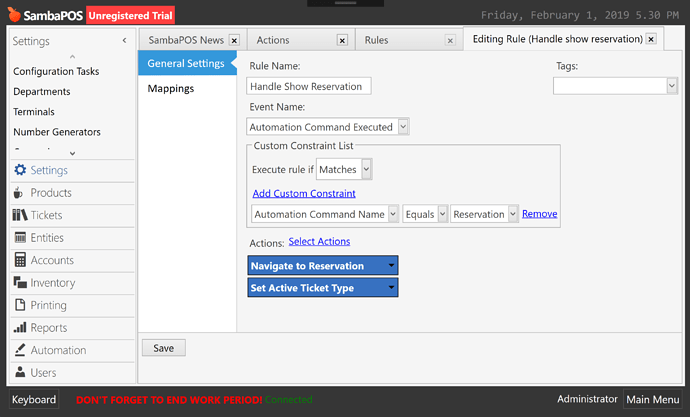 So you can keep Reservation Screen's ticket type as Reservation Ticket and you'll be able to create reservation tickets.