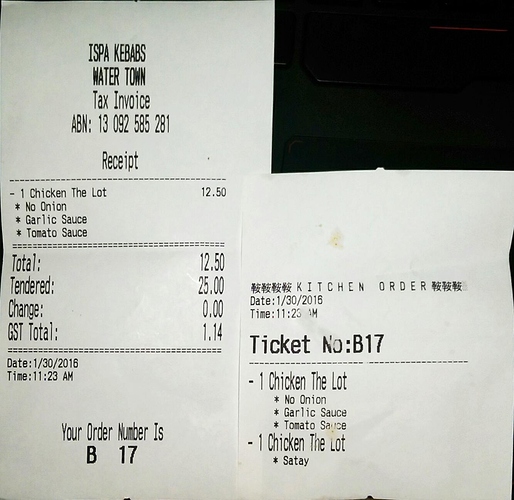 Hey guys . I've been setting up a few samba systems across the west coast lately.(which is always a good thing). I have been contacting sites regularly for check up purposes and system updates. Some users have reported an issue with Bill print. Where occasionally the customer receipt would not print the whole order but on kitchen print shows the entire order. Initially I thought it's May have something to do with specific items or print .Settings within samba I checked the templates also and I could not find anything that could cause such thing to occur. I notified the users to keep a record of the dockets for each time it occurs to see if I can find a pattern. However it seems to do it randomly.
View screenshot for live example.
I will upload printer settings rules and actions later when I'm back at the office.
This seems to occur not just on one site but multiple.
Any ideas?