Hi there,
My client brought this to my attention. When you add up the quantities of the products sold the ones that we looked at (Top) doesn't add correctly. We are trying to understand why this would be.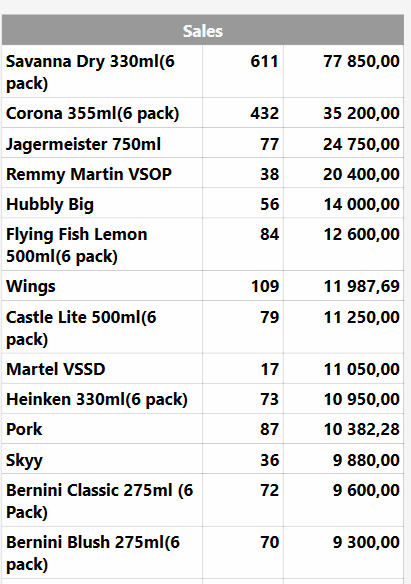 Savanna Dry 330ml (6 pack) sold 611 QTY x 150 (Selling Price) = 91650 (On report = 77850)
Corona 355ml (6 pack) sold 432 QTY x 160 (Selling Price) = 69120 (On report = 35200)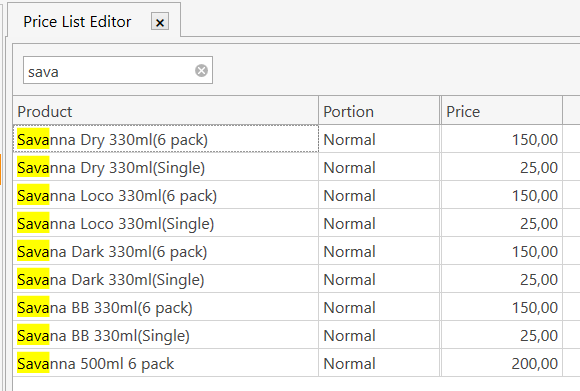 The database is SQL server express 2019. Database size without compression 7.8GB. They have been using SambaPOS 5 since 2018. The ticket records in the DB table = 561000+ and the orders records in the DB table = 1111541.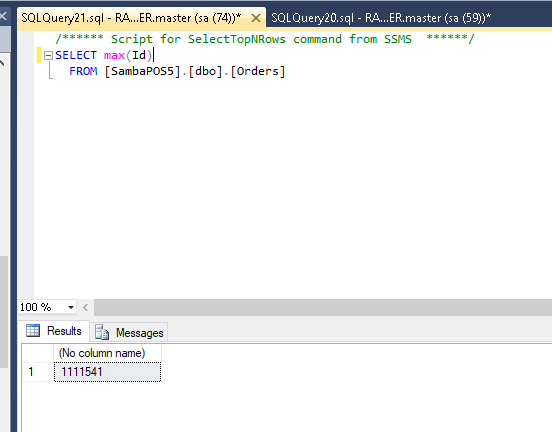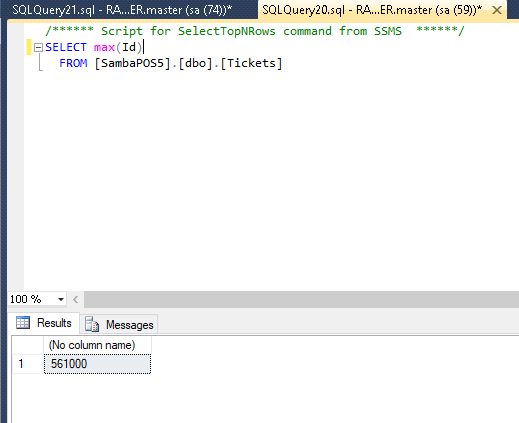 Can this be a result of too big DB? I upgraded them about 1 month ago to SambaPOS 5.3.6. They have 6 departments.
Hookah bar, (1 x Terminal)
Bottle bar, (1 x Terminal)
Bar, (10 x Terminal)
Kitchen, (3 x Terminal)
KDisplay (Kitchen displays), - 2 x Terminals (1 x Kitchen, 1 x Customer display)
VIP Customers (6 x Terminals)
Network is on gigabit network.
We cannot really determine when the calculations have not been accurate, they have only recently picked up this problem.
Any one have an idea of where to look?