Hi Team,
This has just started happening over the last few days where SambaPOS is crashing just after I end the Work Period for the day. I can restart and print off the reports I need so there doesn't seem to be any data missing, it's just annoying.
I don't think I changed anything apart from adding a new product here and there.
I have enabled the Error logging: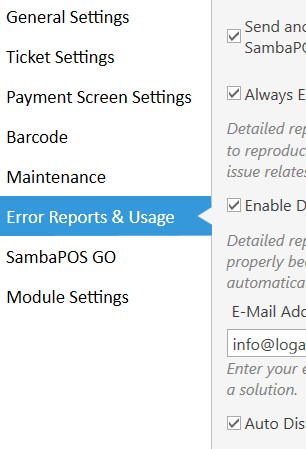 So I'll see what I get next time.