I got an interesting request from a client. They would like to show the product price under product name in order screen.
One way of doing it, I know is by simply just adding the price in Under the Name in Product Properties as instructed below.
Manage>Menu List>(Specific Menu)>Highlighted category>Edit Product Properties… In the Column Next to Product, we can put price next to name of product under "Name" column.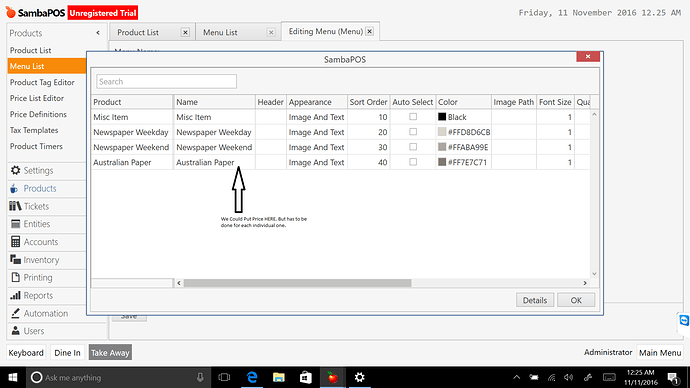 However I was just curious, is there a way this can be done without the manual handling? Maybe adding some sort of Price Tag in the "Name Column" Or possibly through some automation?
Otherwise each product would have to be manually updated, which is a lot of time consumption if you have over 50-100 products.