Hiya guys, a simple problem…
Currently If a waiter has less money in their float compared to what the Work Period Report amount it is reporting, it is very difficult to look for a table settled wrongly.
I would like to be able to see what tables are settled by cash and what is settled by card, it should be shown in the Tickets report.

EDIT:
I have uploaded EMRE's log file from this post: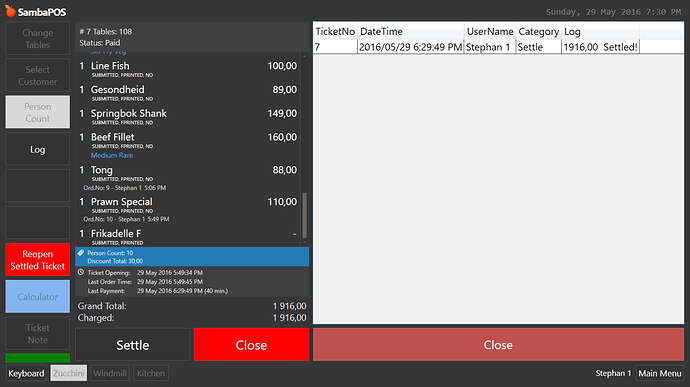 But it seems to have a couple of columns with missing data.