I thought I would share some of the product we make at our restaurant. So we are a small home town Dairy Bar in Arkansas USA. In southern USA BBQ is very popular and so I smoke Pork on a pit the old fashioned way with 100% Hickory Hardwood here is a picture of a finished product before I pull it for sandwiches.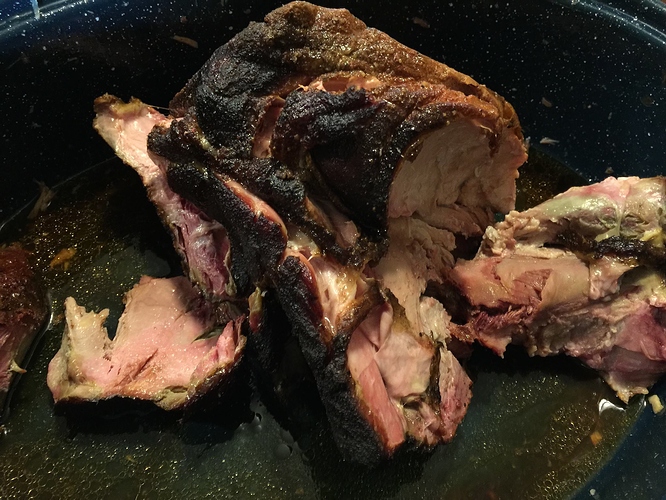 And here it is pulled and ready for sandwiches.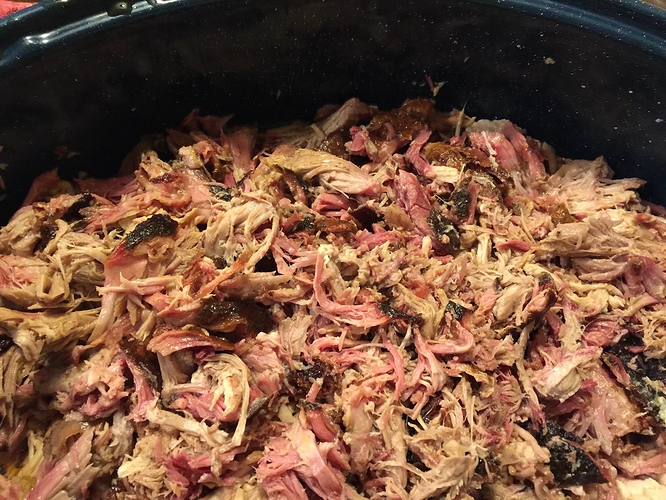 I put them on the smoker at around 10am they finished smoking at 1:30am the next morning, rested in foil until 6am and then pulled at 6:15am. Long process but I enjoy it and other than SambaPOS its my 2nd favorite hobby! Well hobby and job now I guess lol. My job is fun!