Something neat I did with order tags. Notice how i added a line seperator for order tags. This specific order includes a large burger and a slider. People put different toppings on each one. I wanted to separate them on screen to make it easier to understand. I did this with Order Tag Display format and Category Grouping.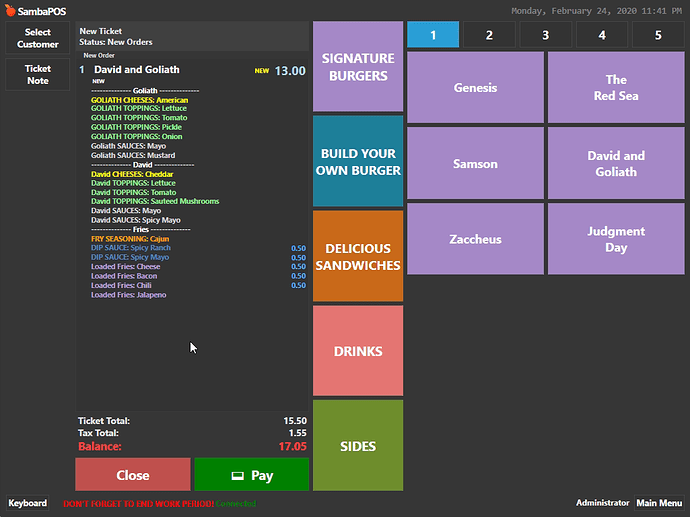 Video showing the flow I built.
PS for those techy people… this is running on a Partnertech SP 850 J1900 cpu, 4gig ram 128g ssd. I have full sql installed and running SambaIN for online orders.