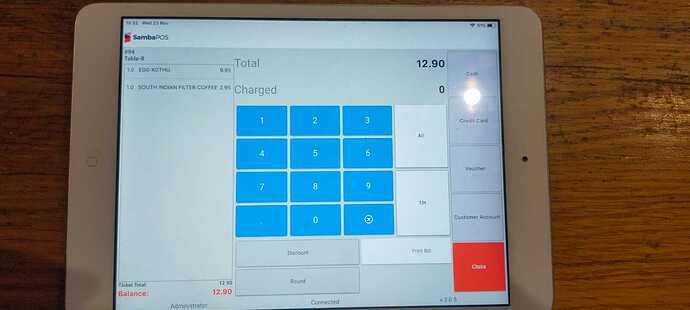 customer wants to pay separate bills, its possible from server pc only, how about from mobile client?
Thank You
You can select the products from the ticket screen and press move to move them to a different table.
You can also use the split button from payment screen to split payments. 1/n is split button.
Press how many ways you want to split… 2 or 3 and then press 1/n button
in the tablet you can see, some one having just one item and he wants to pay just his bill, and some one having another item, he wants to pay just his item…how can i do that, also ho can add order tags from the client. many thanks
If you don't need separate receipts, just tap the item on the left in the payment screen then make payment for that item, then pay remaining balance.
If you want separate receipts for each customer paying, follow what @Jesse said earlier…
Item selection is not available yet from that screen.