When a table ticket is created via the API, the entity will show in-use but when the table is clicked, a new ticket is created. After closing that new ticket without adding anything, the table entity is set to available.
I have to be missing something somewhere, not setting something I should somewhere, or who knows.
Anyone have some tips on what I should be checking?
TIA
Table 01 has a ticket created via the API. Table 02 is a manually-created ticket.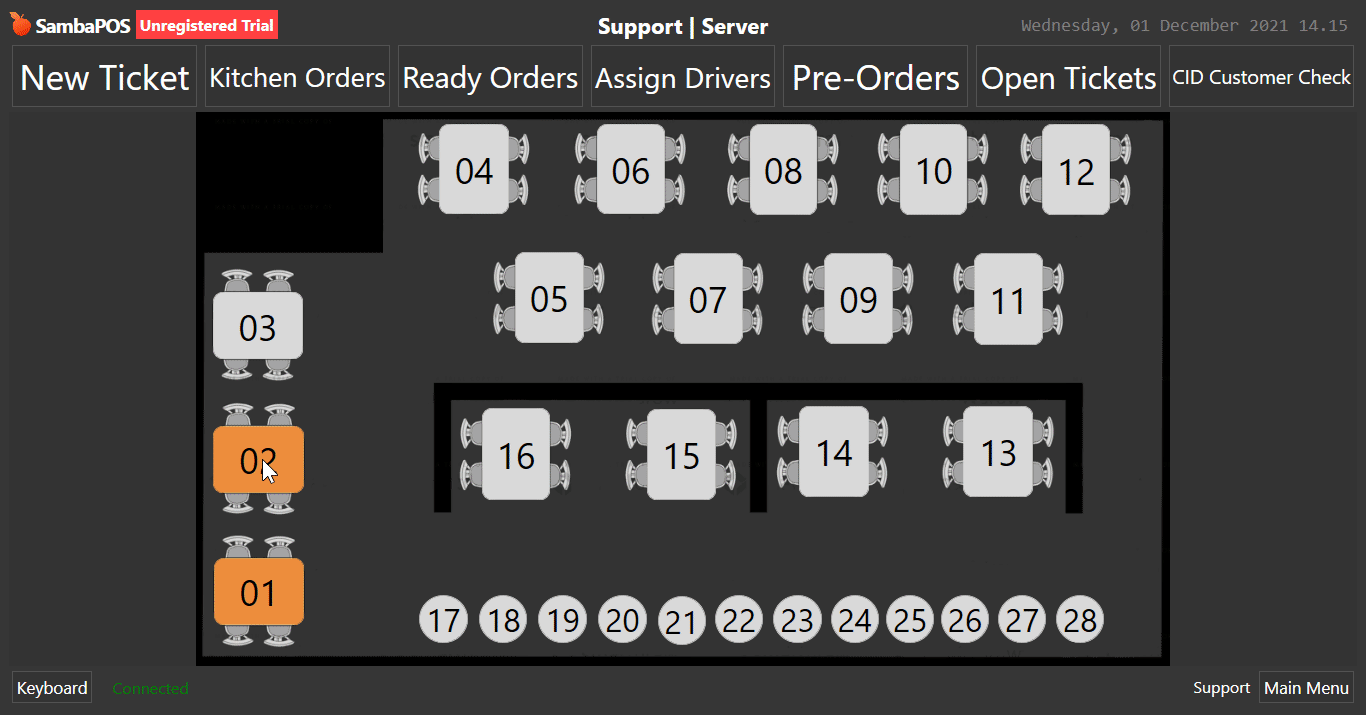 Entity state values after both tickets created.


Entity state values after table 01 is selected then closed:


Join showing various entity information on the two tickets. Both tables have the proper entity set, and are linked to a ticket.