I have just noticed a issue with tax when the round or discount calculations are used at settle screen.
If I add an item (€100) with tax rate set to 23% (Tax total €18.70) and round it by €95 (exaggerated use case) the tax total does not change.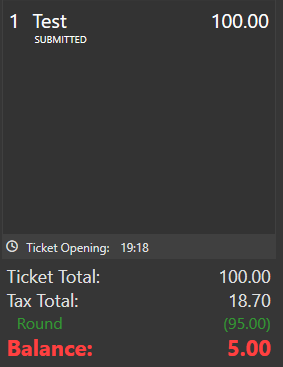 Is it possible to assign a default tax rate to the round so taxes are calculated properly?
If not I plan to add a discount and round item and set there price to negative which seems to balance out the tax from my quick tests. Is there an issue with implementing it this way or is the default method the correct way to achieve this?