Dear All,
Having an issue here.
I was using Sambapos 5.1.54 before with no issues, and yesterday i was upgrading to 5.1.59.
Almost everything works fine, but only having 1 issues after upgrading.
I'm having couple different payment choices on the payment screen (Cash, Debit, Credit, Transfer, etc…)
After upgrading to 5.1.59, i can't do a payment with Credit Card, The rest of them works well.
*There's a 2% Surcharge with credit cards that works well before. I didn't change any rule.
When i chose Credit Card as a payment, the tickets didn't close but it moves back to order screen.
I can't close the ticket with the close ticket button nor logout button. Just stuck there.
The only option to get out is with closing the program through Task manager.
Here's the Screenshot.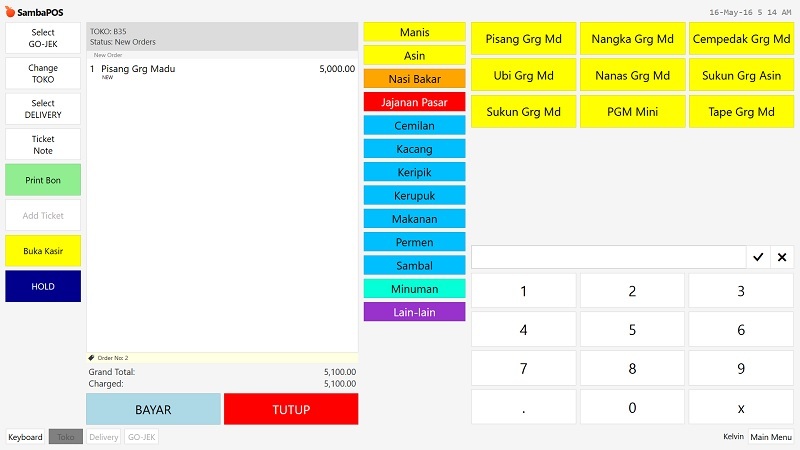 Thanks before guys!