When I have a ticket, and I want to pay it, I get the following issue: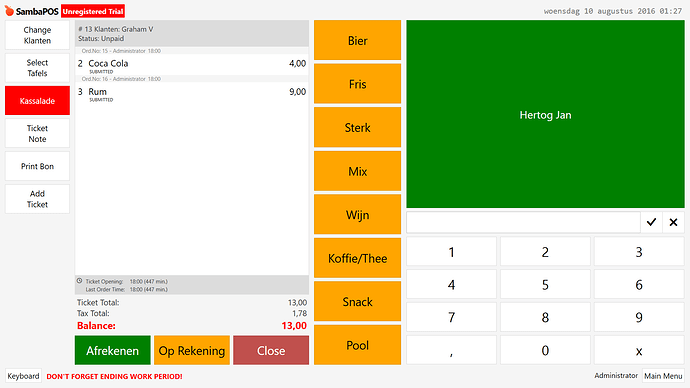 But on the payment screen it is incorrect:
Same total amount, only order lines are different from ticket.
And is it possible to generate a following number on every report?
Like when I make a daily end workperiod report it gives 0000001 next day it gives 0000002 and so on?