So if one orders 2 of a certain pizza there's a discount, if one orders 3 there's an additional discount.
On the three pizza combo, is there a way to remove the 'Try Double 10"' order tag and have the discount all on the 'Try Triple 10"' order tag?
I've tried using the Untag Order action to no avail.
Two pies: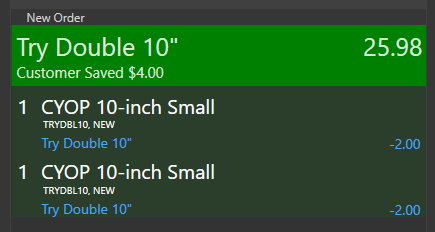 Three pies: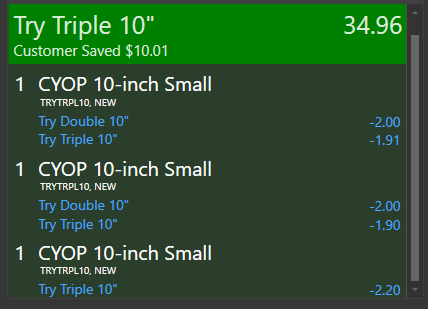 Untag Order Action when applying the triple discount: