Seem to have developed a strange issue were SambaPOS print template previews no longer work.
I can see and edit templates but when a click preview it goes to POS screen (with missing buttons and menu) instead of showing in the preview pane.
The only change I have made recently is a custom entity screen (automation command buttons and a open ticket lister) but do not see how these would have affected the operation of the preview button but something does.
(ignore the attempt to click store table this obviously would not work as no table entity was selected)
See video for how this error manifests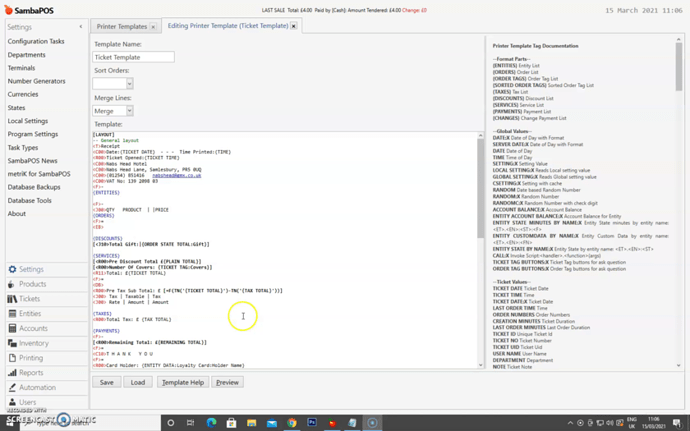 Tested with a blank database and this worked absolutely fine so it is definitely something I have done to cause the issue - without going through and posting all the entity screens actions and rules has anyone else encountered this?
Whatever the answer I will have to try disabling different rules until I pinpoint the solution.