You'll basically define a rule like that.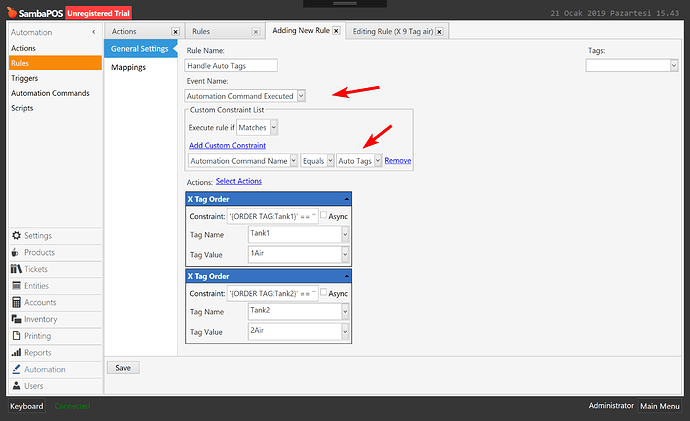 and an action to trigger that.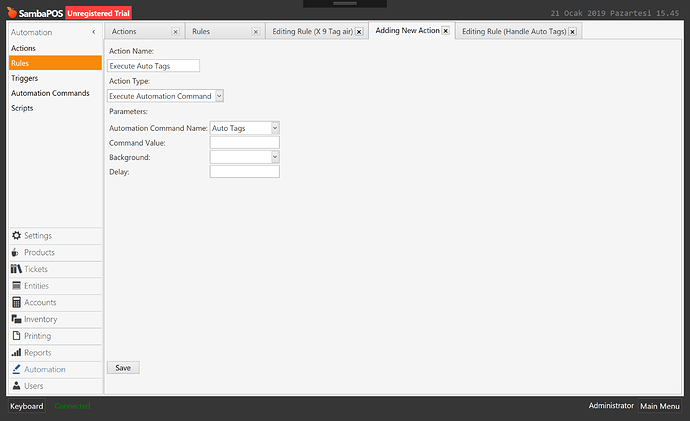 I don't know how it fits to your case but you can execute it after some step you want. That ensures action constraints for the actions inside Execute Auto Tags evals after orders gets tagged.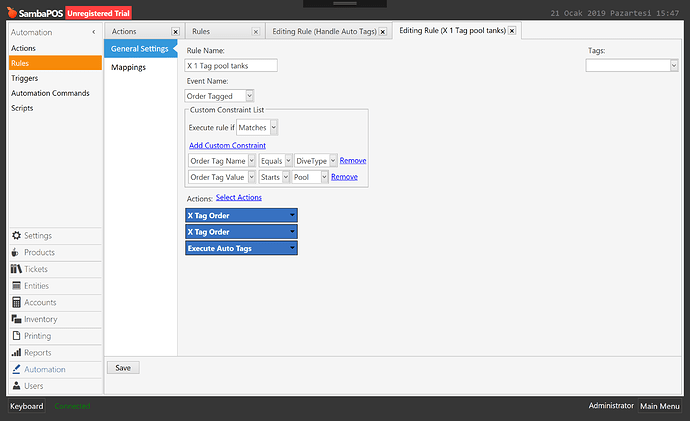 PS: You don't need to define an automation command for that. Any command name will work without needing a definition.