Hi guys,
Loving SambaPOS, it's exactly what I was looking for!
I'm currently setting up a POS for a friends cafe which consists of 3 departments - Restaurant, Take Away & Ready Meals. The forum has been a very valuable resource with setting up everything so thank you everyone!
Ready Meals is a service that they offer to senior residents around the town where they can call up/come in and order fresh/frozen meals to be delivered on a designated weekday. This is the part where i'm looking for some ideas on workflow/assistance.
Currently, once the customer is selected from the database, it will prompt to set the ticket tag for Delivery Day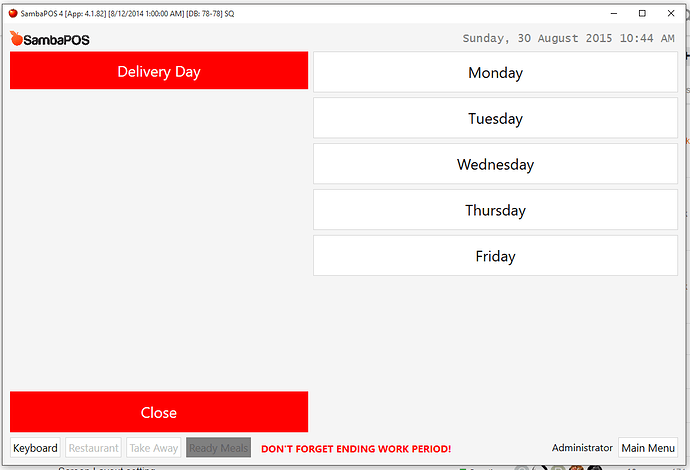 Staff will then select which meals they'd like to order and hit close. (During development, I only have one meal in the ReadyMeals Menu)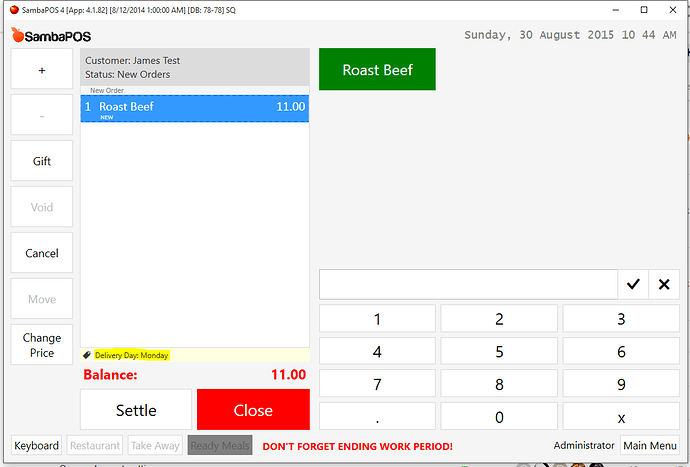 The kitchen would like to use the ticket lister entity screens for each delivery day to show meals to prepare the day before. I was then thinking of setting an option to Select All and change the status to Delivered status once completed so they are removed from the list.
The queries I have are
I was wondering if it's possible to filter Ticket Lister widgets down to Ticket Tag so i can setup a lister for each day?
Can the results from a ticket lister widget be printed out?
Should i approach this idea differently?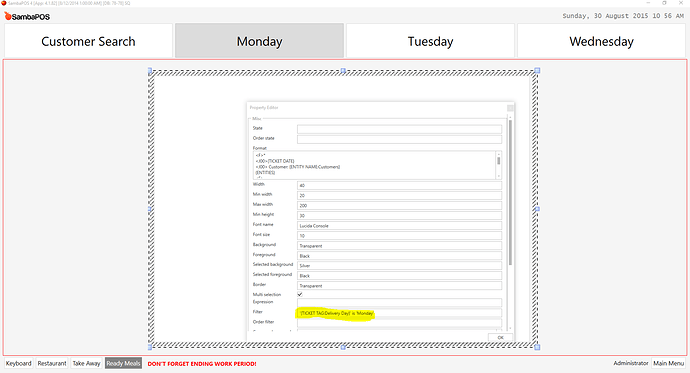 I've tried the filter in the above screenshot with no luck.
I welcome any alternative options/ideas to help achieve this.
Thanks!
James