Hi guys,
I wonder, is there any way to add else case in rule constraints? or giving nested action for each constraints?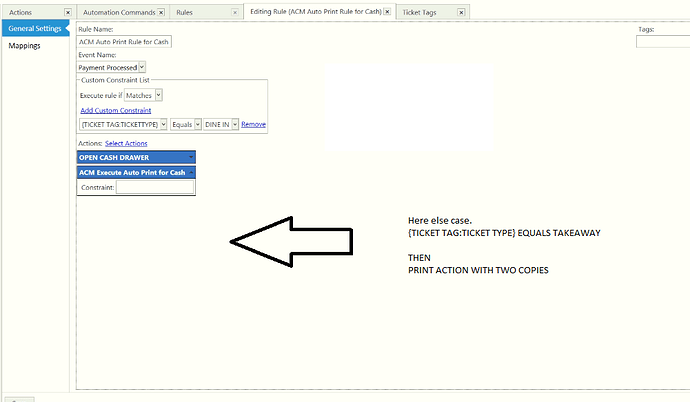 In this Exapmle I wanted to print once if ticket type is DINE IN
else twice. So if there is an else case It will be easy naa!!!..
So we can use the rules more customised way.
correct me If am wrong.