Would it be possible to add a Product Tag column to the Order Tag mappings.
The purpose being that I would like to select the relevant Order Tag in the new Product screen.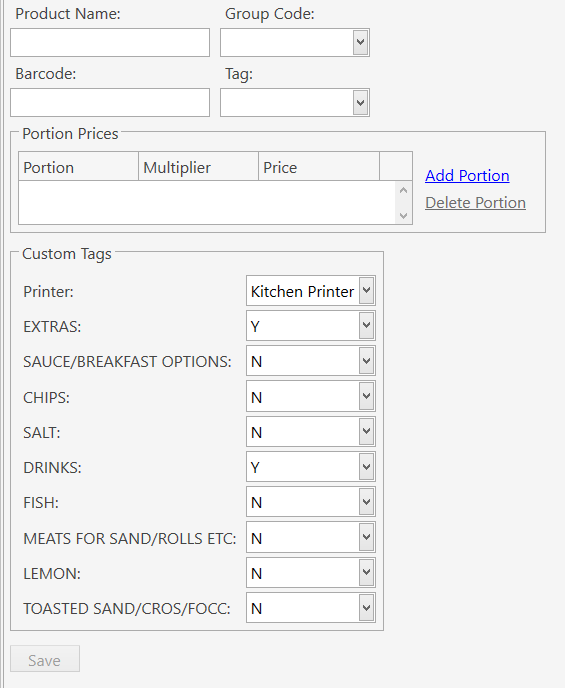 Then in the Order Tag Mapping have the following
Product Tag(column)
Extras=Y
Rather than having to add each product individually to the relevant Order Tag mappings.
thank you
John