Show screenshots of the settings that you are changing.
Is this at all related to Caller Id? Or is it purely an Entity Search screen problem?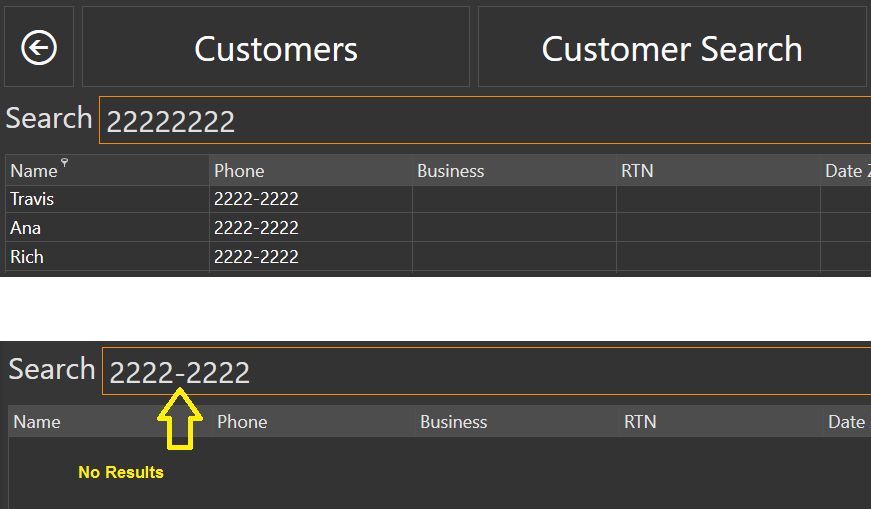 If that last screenshot is what you are trying to say is happening, then we need to look at the Automation (Rules, Actions) that invoke the Search Screen, and programatically remove the dash.